ParroBells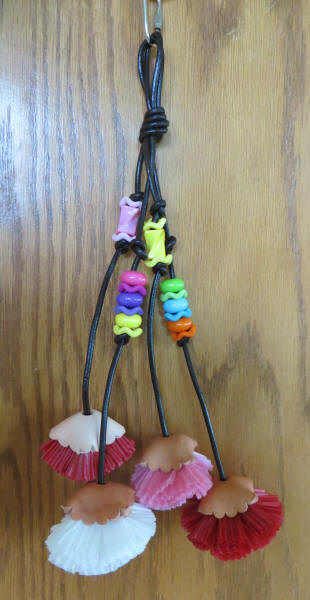 ParroBells starts with four strands of rolled leather, knotted on top with a nickel plated pear shaped quick link for easy hanging. Each leg of ParroBells has some knots for interest, a couple legs have the tower twist & ruffled beads, the other legs have the chunky donuts separated by the ruffled beads. Each leg ends with leather concho bells filled with shredable, chewable paper! Great fun for the smaller to mid sized beaks in your life!
Item #: 32150
Size: One Size (approx 12" Long x 4" Wide)
Price: $9.75
Note: Each toy is individually handmade in the USA, colors, styles, beads and charms may vary from photograph.
As with all toys, please monitor your pets and make sure they don't actually consume non-edibles!