Chunky Donuts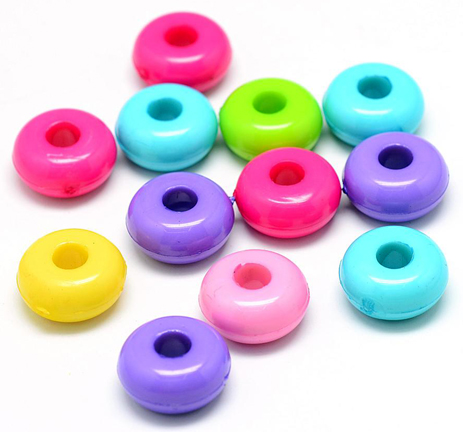 Chunky Donuts says it all. These are sort of a chunky pony bead. A chunky bead with a very large hole works on skewers, neon shoelaces, paper rope, leather, leather lacing, sisal, cotton, paulie rope, etc.. The shape of this bead is sure to become a tongue teasing favorite with your bead loving parrot.
(Click here for the size comparison chart)
Item #: 31116
Size: 17.5mm in diameter, 9mm thick, hole: 5.5mm
Over 1/2"
Price: $3.00/40gr
approx 24 pieces