Skewered Snack
(on stainless steel skewer)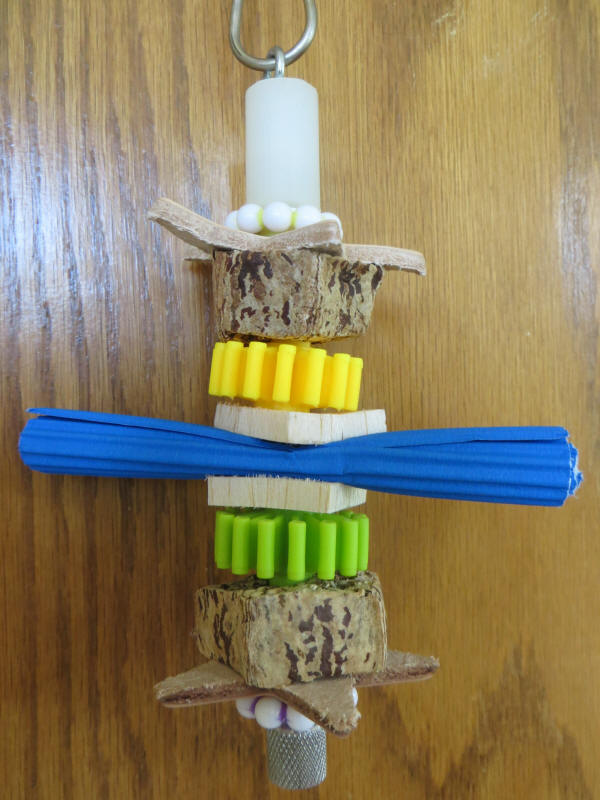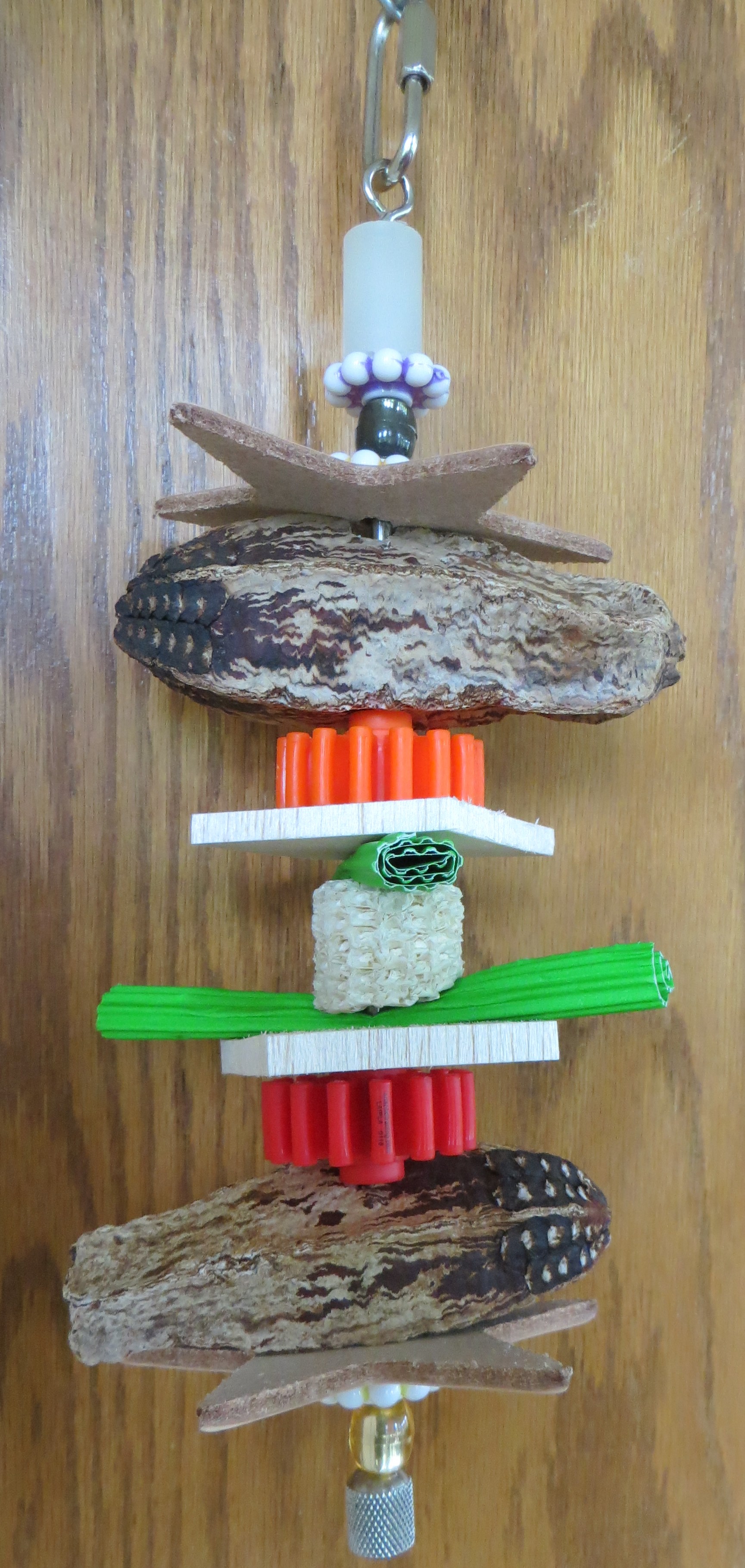 We are all about keeping skewers around ... they are fabulous for encouraging foraging or quickly putting together a new toy for your feathered family. Important: The short version skewer (5" inside measurement) is very limited due to that size skewer being discontinued by manufacturer. The long version skewer (8" inside measurement) has larger pieces, full mahogany pods, bigger squares of balsa, larger wheels, larger leather pieces and an added corn cob for added texture. Skewered Snack is bead layer, leather, mahogany slices or pods, balsa, wheels and colorful corrugated paper! You can continue to easily refill as Skewered Snack is destroyed. There's a nickel plated quick link on top for easy hanging.
Note: You can easily refill or use for food since the skewer is stainless steel! When using for food, be sure to remove leftover food, discard and wash skewered thoroughly in soapy water, rinsing well.
Item #: 32121S

Size: Short (7" x 1.5")

Price: $10.25

Item #: 32121L

Size: Long (12" x 4")

Price: $15.75