Corrugated Wrap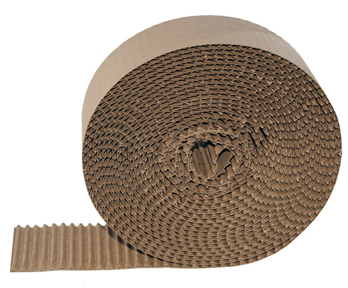 A super component for your toy making projects. You can use this corrugated wrap & roll up tightly and put into bagels for a fun foot toy. You can roll it around some shredded paper for colorful fun! There are a zillion places to use this wrap ... let your imagination go wild and get creative! Whether you use is as a component or as a toy ... a must have for your toy making projects! Use in conjunction with a couple of the smaller boxes and stack them.
Holly T. from Dallas is demonstrating below what she does for an easy foraging idea for her Amazon!! Cut a piece of the corrugated wrap and fold in half lengthwise. Open it up and sprinkle in some goodies, seed, nuts, dehydrated or freeze dried fruit/veggies, cereal, etc. and fold, then weave between your cage bars. Stand back and watch the fun!! Thank you for sharing, Holly!!
We love when you share ideas with us so we can share with others!! Who else has creative uses for the corrugated wrap??
Item #: 12264

Size: 3" wide x 3' (yard) long

Price: $.75/yard

Item #: 12265

Size: 4" wide x 3' (yard) long

Price: $1.00/yard