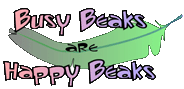 Screwy Dangle Foot Toy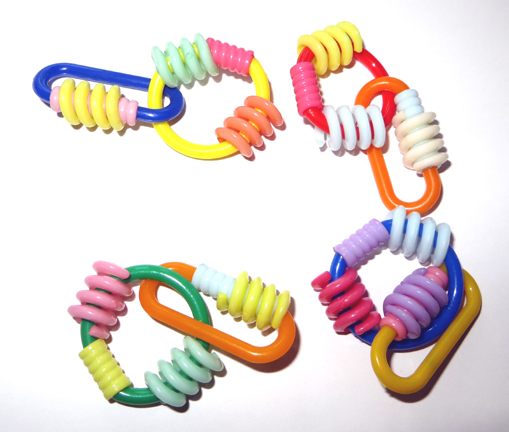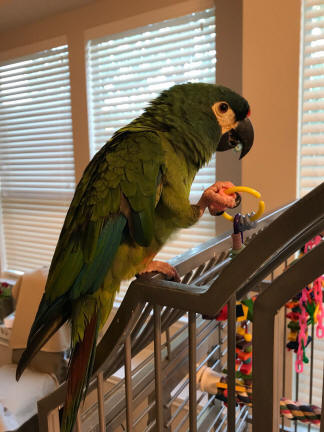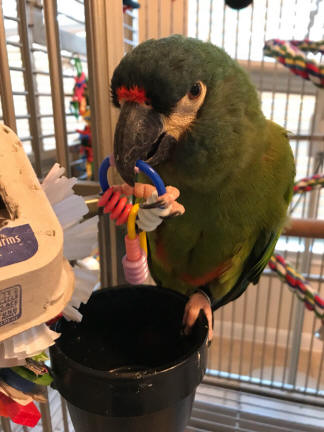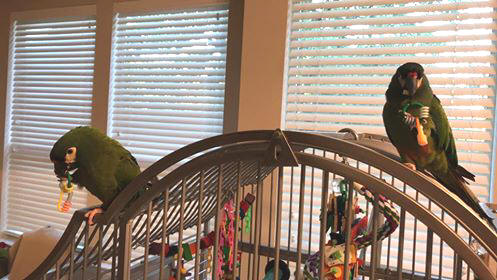 It comes as no surprise that our parrots love beads and foot toys. We have an aviary full of cockatoos who love their foot toys! We love to experiment with beads and layering ... it makes it more challenging for the birds and adds tongue pleasing interest when we layer textures and shapes. We used the corkscrew beads along with the short and long, ridged tube beads to create this fun foot toy. If your parrot is a foot toy aficionado, you may want to add this toy to your toy box!

Amy and Josh's Illiger macaws, the brothers Mac & Larry, love beaded toys and the textures of the Screwy Dangle keeps them happily occupied.
Item #: 32079
Size: 1 Size (2.75" L x 1.5")
Price: $1.25
Note: Each toy is individually handmade in the USA, colors, styles, beads and charms may vary from photograph.
As with all toys, please monitor your pets and make sure they don't actually consume non-edibles!