Happy Holly
(3 sizes)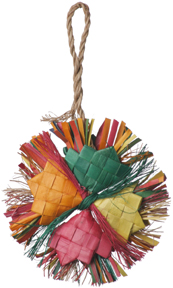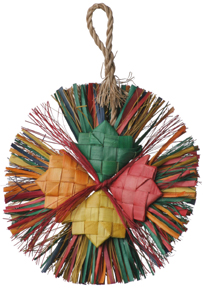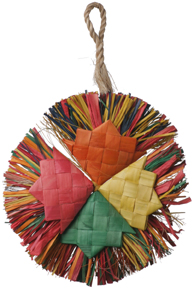 The Happy Holly is a fun, shredable, destroyable toy for your parrots ... and great for those who love to preen (or over preen) their feathers! With three sizes to choose from, there is sure to be the right size for your feathered family!
Please remember that all Planet Pleasures toys are handmade, so it's normal for the sizes vary a bit.
Item #: 77251

Size: Small (7" x 4")

Price: $7.00

Item #: 77252

Size: Medium (9" x 6.5")

Price: $10.25

Item #: 77253

Size: Large (13" x 8")

Price: $13.25

As with all toys that have rope, sisal, fabric and curly laces, PLEASE be sure to
check the toy daily for frayed edges and keep it (and your parrot's nails) well trimmed.