Spiddy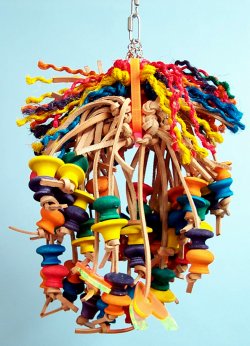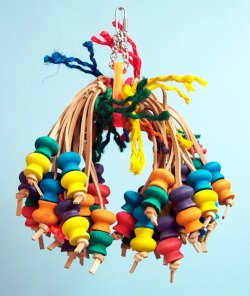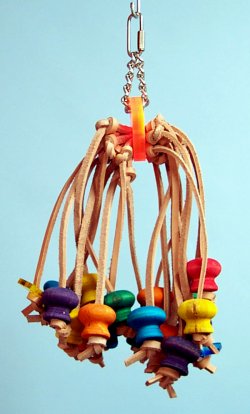 This is a chewing parrots' dream come true, acrylic center is filled with sisal, vegetable tanned leather strips and colorful hard wood pieces. Hung from welded smooth chain and a quick link, this is a great toy for those over preening or feather picking birds in your house and you can reuse the acrylic center time and time again! Check out the refills of leather strips, colorful sisal, and check out the parts page for more drilled knobs, acrylics pieces, draw pulls, spools, balls, wooden slats, pine cubes, ABC blocks and so much more! Recycle those acrylic centers to make new creations of your own!

As with all toys that have rope, sisal, fabric and curly laces, PLEASE be sure to
check the toy daily for frayed edges and keep it (and your parrot's nails) well trimmed.

Item #: 67055

Size: Jumbo (17" L x 8" W)

Price: $84.00

Item #: 67056

Size: XL (20" L x 16" W))

Price: $66.00

Item #: 67057

Size: L (16" L x 12" W)

Price: $29.25