Whata Catch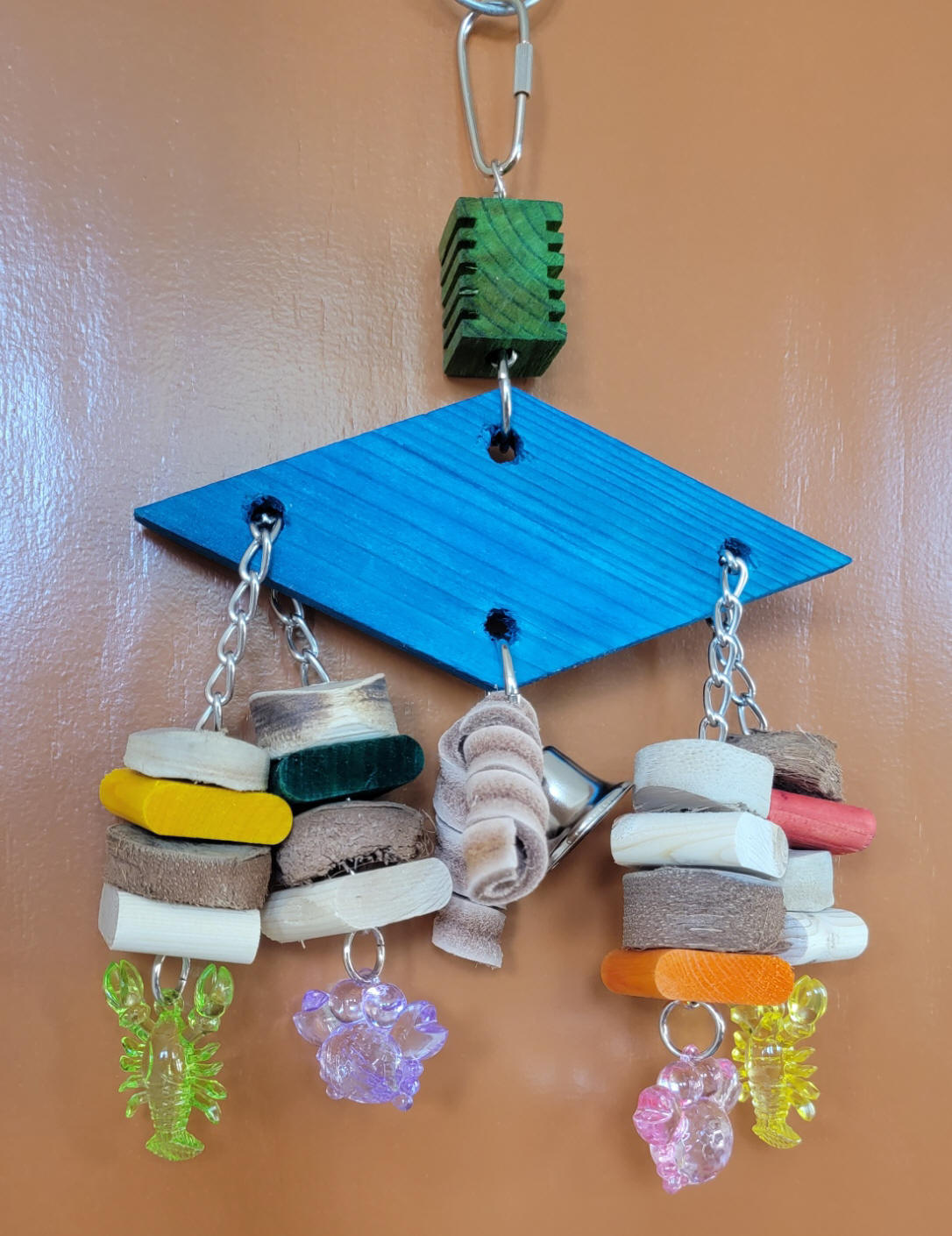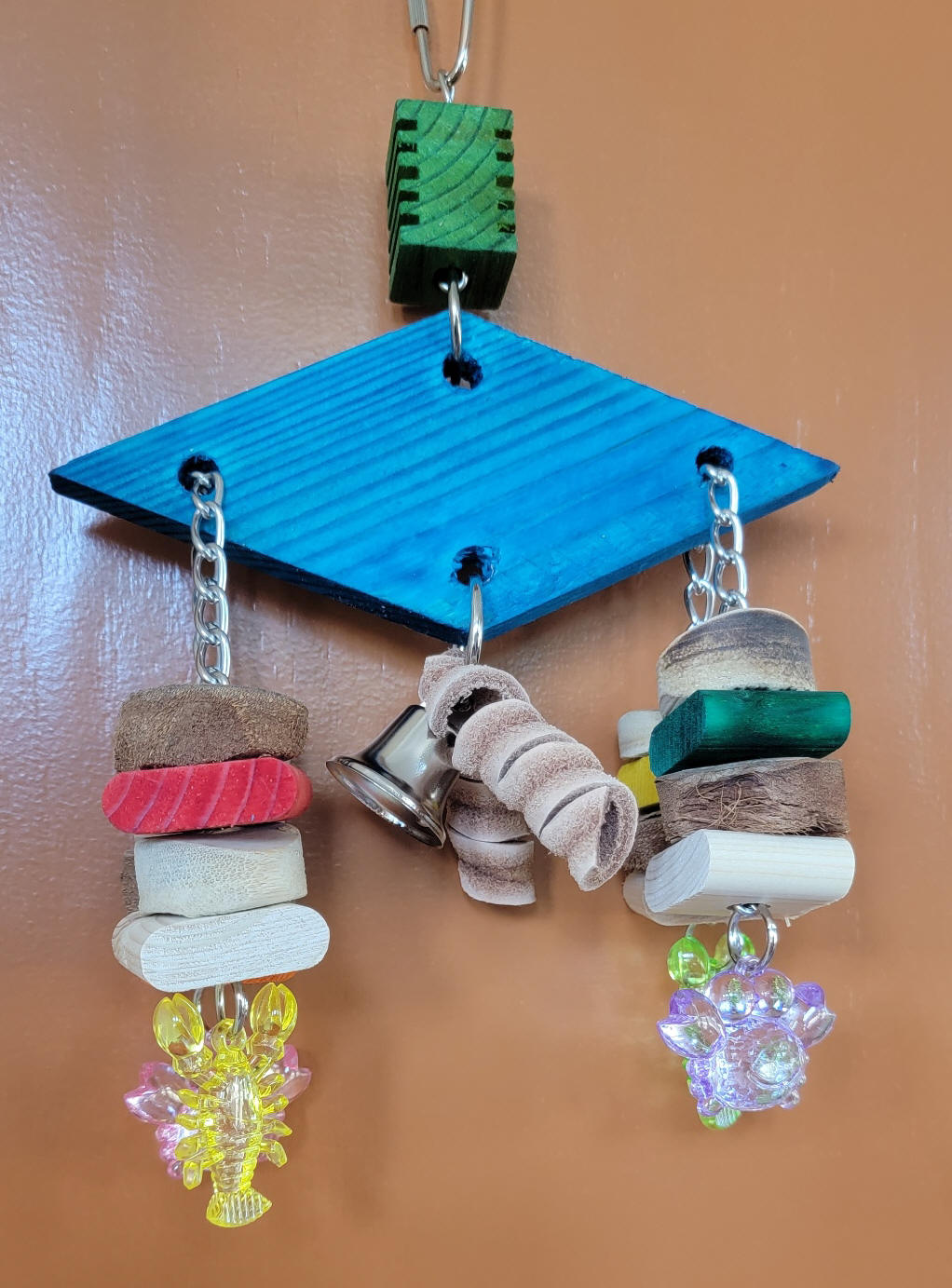 Whata Catch starts with a nickel plated quick link, chain (covered by a groovy block) and "O" ring attached to colorful, diamond shaped wood. There are two nickel plated welded chain legs that are filled with alternating curvy blocks, coconut fiber and bamboo hunks, finished with a large lobster and crab acrylic pendants. The middle has a 32mm liberty bell surrounded by fun, leather springs (good place to stuff with nuts, millet, finger traps, tamale wraps, you get the idea) to encourage foraging. This is sized for most mid-sized beaks!
Item #: 32165
Size: One Size (7" x 12")
Price: $18.75
Note: Each toy is individually handmade in the USA, colors, styles, beads and charms may vary from photograph.
As with all toys, please monitor your pets and make sure they don't actually consume non-edibles!