Transparent Chunky Rondelles
(Assorted Colors)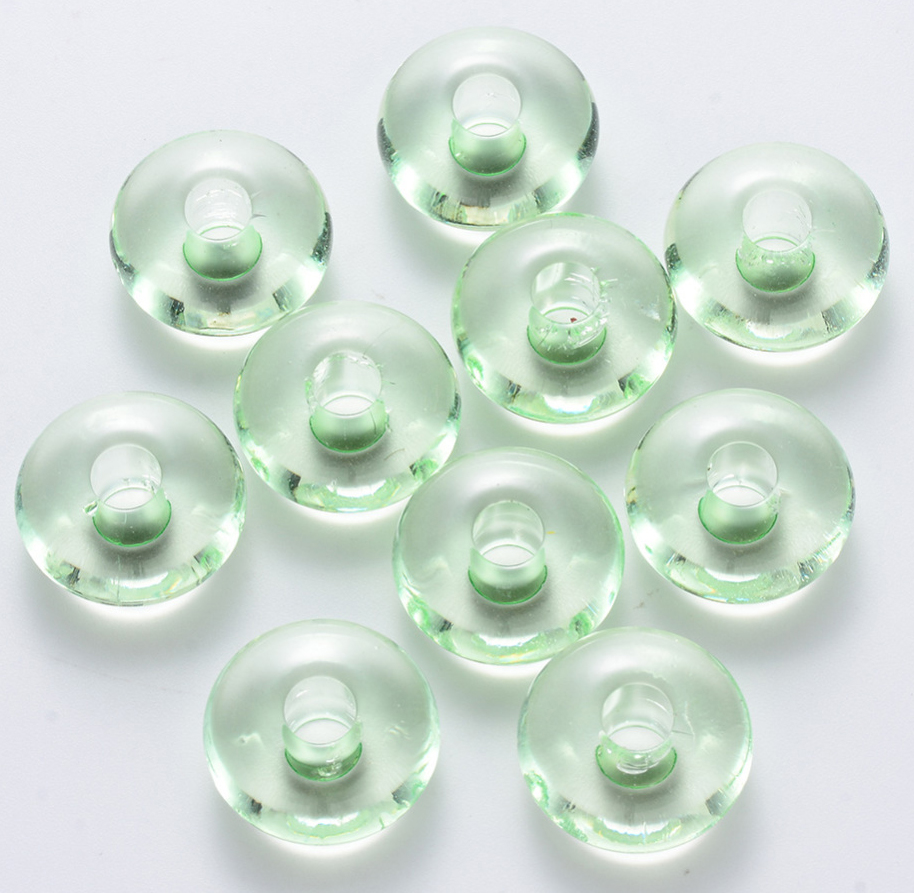 These are a hefty, solid, shiny bead with a subtle touch of color. Perfect for more destructive beaks since it's going to be hard to break. There is a large 5.5mm so neon laces, paper rope, leather, sisal, curly laces, etc. won't be a problem for stringing.
(Click here for the size comparison chart)

Item #: 31221
Size: 19.5 x 9mm, Hole: 5.5mm
Over .75"
Price: $2.50/21 grams
(10 pcs)