Faceted Strawberry Pendant
(Assorted Colors)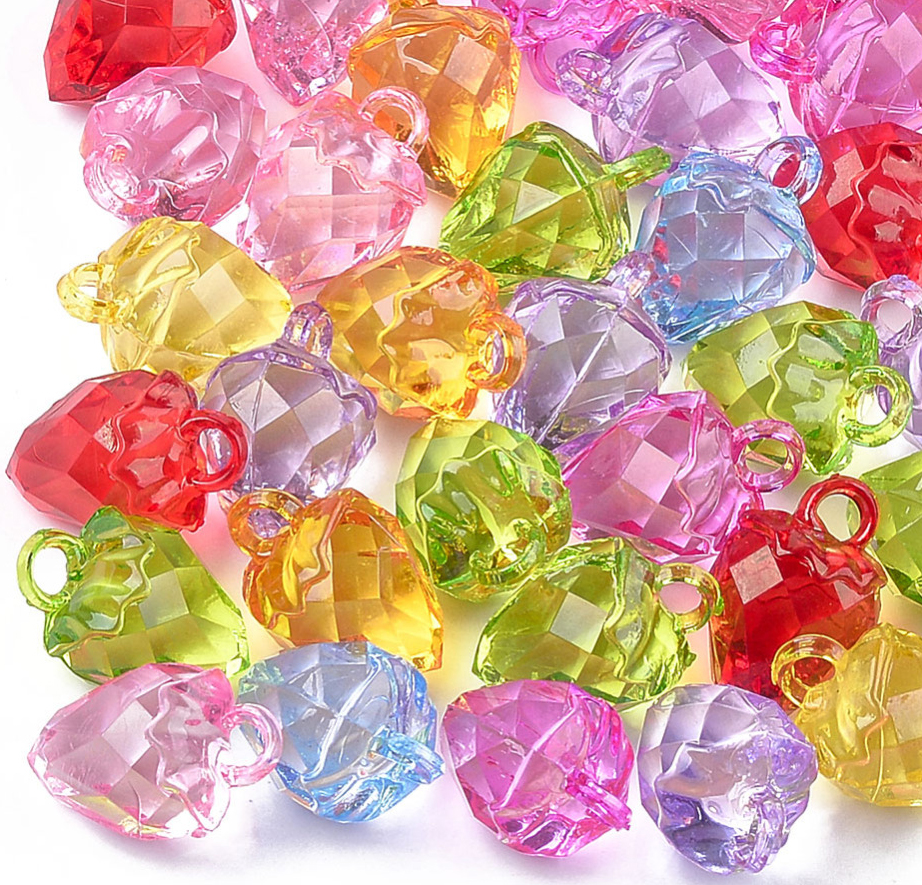 These are a faceted, chunky Strawberry Pendant that is perfect for using as a charm or a dangly for added tongue teasing pleasure. An assortment of colors in this fun, fun, fun transparent colorful Strawberry Pendant. This has a larger hole on top so suitable for leather lacing, paper rope, wire, shoelaces or like size.
(Click here for the size comparison chart)

Item #: 31218
Size: 25.5 x 16~17 x 16.5mm, Hole: 4mm
Approx 1"
Price: $2.00/27 grams
(10 pcs)