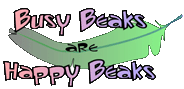 Busy Beaks Sputnik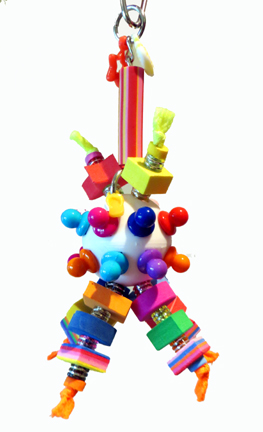 The Busy Beaks' Sputnik is a fun toy from top to bottom. Hung from nickel plated, welded chain that is covered with a fun, chewable tube, the golf ball center is filled with bright, colorful pacifiers, chucky foam shapes and fancy chunky beads. There's a couple extra "charms" added for extra motion & texture. Topped with a nickel plated pear link on top for easy hanging, the Busy Beaks' Sputnik is sure to put a smile on your small to mid-sized parrot's beak!
Item #: 32093
Size: 1 Size (7.5" x 3.75")
Price: $10.50
Note: Each toy is individually handmade in the USA, colors, styles, beads and charms may vary from photograph.
As with all toys, please monitor your pets and make sure they don't actually consume non-edibles!