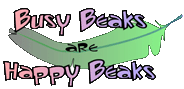 Roll Call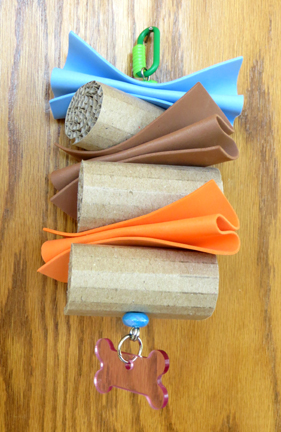 Our parrots LOVE cardboard and corrugated wrap. The Roll Call has 3 "rolls" of 3" corrugated wrap, separated by fan folded, foam sheets with a bead on the top of bottom. The center is STAINLESS STEEL rod (save and reuse, even safe for food). The "O" ring on the bottom is nickel plated and holds a fun acrylic tag ... parrolink on top for easy hanging, opening covered with a plastic tube for more beak pleasing fun!
Item #: 32011
Size: 1 Size (10" L x 4.25" W)
Price: $5.75
Each toy is individually handmade in the USA, colors, styles, beads and charms may vary from photograph.
As with all toys, please monitor your pets and make sure they don't actually consume non-edibles!