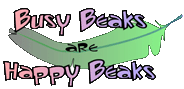 Tambourine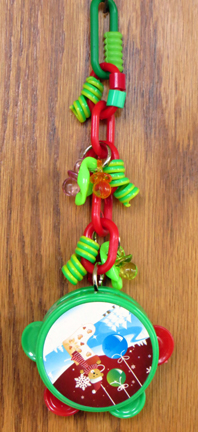 The Tambourine is strung on #4 plastic chain with lots of goodies attached. There are pacifier beads, fun squiggles, colorful wonky type beads, a parrolink on top for easy hanging and a "tambourine" on the bottom that makes some cool noises when rattled. Great fun for the smaller to mid sized beaks in your house.
Item #: 29008
Size: One Size (8" L x 2.5" W)
Price: $4.50
Each toy is individually handmade in the USA, colors, styles, beads and charms may vary from photograph.
As with all toys, please monitor your pets and make sure they don't actually consume non-edibles!