Bag of 5 Acrylic Foot Toys
Small assortment shown above
---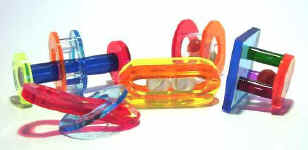 Medium assortment shown above (with Ollie demonstrating one of the 5 toys)!
---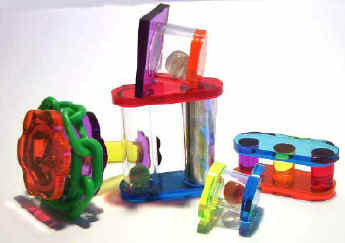 Large assortment shown above
No one is left out with this wide assortment of foot toys! The large is appropriate for even the largest Macaw (unless they are MEGA DESTRUCTIVE, then check out the BIG FOOT foot toy), the medium is fine for most Amazon sized parrots and the small will please most Cockatiels and Senegals!
Item #: 85140

Size: Small

Price: $10.50

Item #: 85141

Size: Medium

Price: $22.75

Item #: 85142

Size: Large

Price: $29.75