Balsa Bot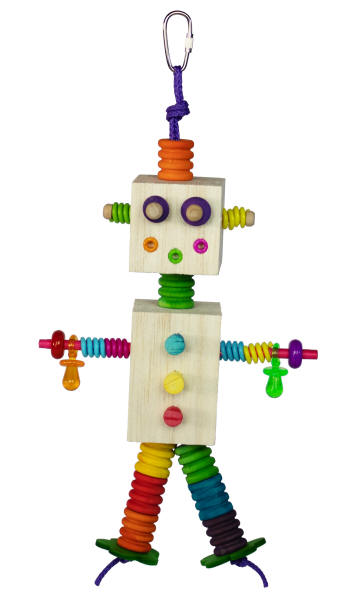 Balsa Bot is another, fun balsa choice for those Busy Beaks in your life that love BALSA!! This is actually larger, a bit more durable and long lasting with added, fun, wooden ripple beads to much on too! There are some corkscrew beads and pacifiers for added texture and beak teasing fun. There's a nickel plated quick link on top for easy hanging. The perfect toy for the mid sized balsa loving beak(s) in your life!
Item #: 79030

Size: One Size (12" x 6.5")

Price: $19.00
As with all toys, please monitor your pets and make sure they don't actually consume non-edibles!
If your FID tends to be mechanical, please remove the clapper before giving to your avian family!