Maraca Mania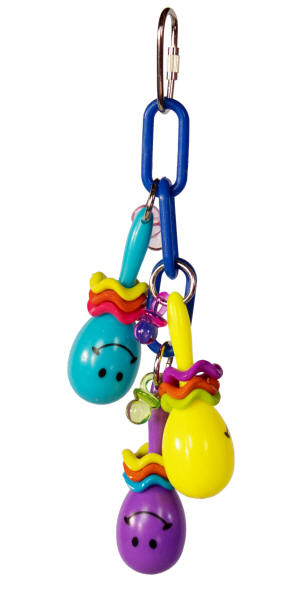 The Maraca Mania is a fun toy for Parrotlets, Parakeets, Cockatiels, Lovebirds and like sized birds. There's a nickel plated quick link on top for easy hanging, followed by plastic chain which has three mini maraca for some noise making good time (it's not an annoying noise). There are ruffled beads for added movement plus pacifiers for tongue teasing pleasure! The perfect toy for the smaller beaks in your life!
Item #: 79011

Size: One Size (7.5" x 2")

Price: $5.00
As with all toys, please monitor your pets and make sure they don't actually consume non-edibles!
If your FID tends to be mechanical, please remove the clapper before giving to your avian family!