Mini Foraging Pouch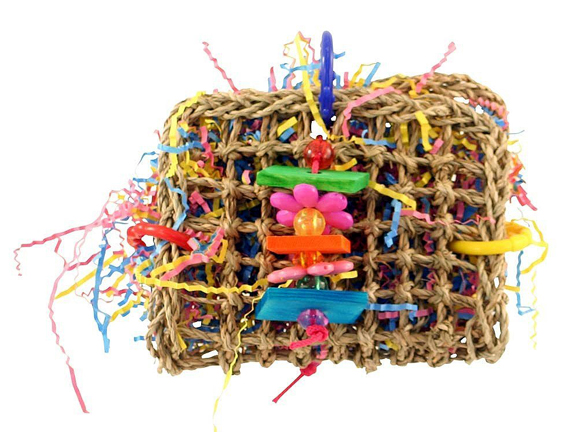 A fun foraging toy for your mid sized beaks. A grass mat that is folded and stuff with shredded crinkle paper (be sure to add some of your parrot's favorites like whole nuts to encourage natural foraging behavior). There's some colorful slats of wood and fun beads for added texture and beak teasing fun!
For more foraging options ... click here!
Item #: 78952
Size: One Size (8" x 8" )
Price: $18.00
Note: Each toy is individually handmade in the USA, colors, styles, beads and charms may vary from photograph.
As with all toys, please monitor your pets and make sure they don't actually consume non-edibles!