Firecracker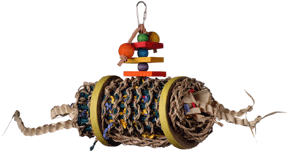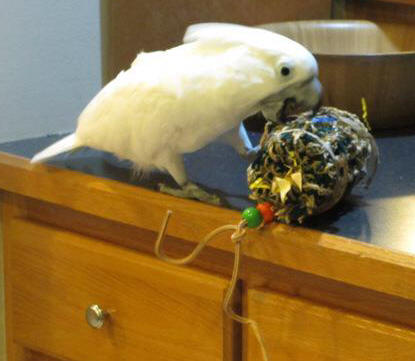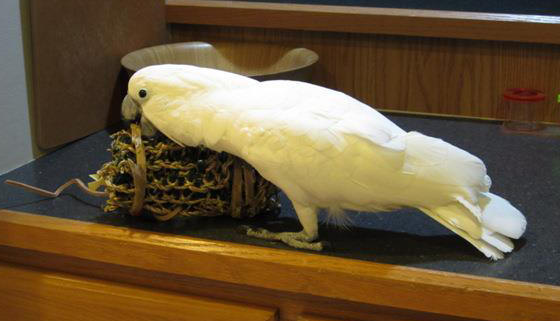 A quick link on top for easy hanging, colorful hanging pods on the vegetable tanned leather strip that is filled with hard plastic beads and colorful wooden slats! The sea grass mat is stuffed full of fun with lots of shredded paper, held together with birdy bagels! This wonderful foraging toy can be easily enhanced with some of your parrot's favorite goodies. Add some whole nuts to the inside of the mat, stand back and watch the fun!
Note: Brenda's U2 companion, Stella is really enjoying her (Small/Med) Firecracker!
For more foraging options ... click here!
Item #: 78935
Size: Small/Med (8" L x 12" W)
Price: $18.75