String & Buri Bundle
(3 sizes)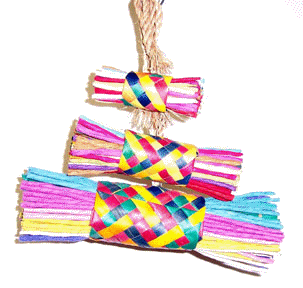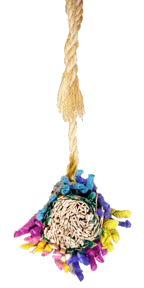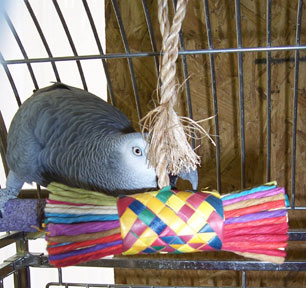 A fun bundle of chewable, shredable goodies for your feathered friend wrapped up in a large shredder wrapper with lots of strings, fiber and natural fun stuff for beak pleasing fun! Our CAG, Noah is busy with the medium but with three sizes to choose from, there's a size for most beaks!
Please remember that all Planet Pleasures toys are handmade so it's normal for the sizes vary a bit.
Item #:77115XS

Size: XSmall (3.25" x 3")

Price: $4.00

Item #:77115

Size: Small (5" x 4")

Price: $5.00

Item #:77116

Size: Medium (7" x 6")

Price: SOLD OUT