Scooter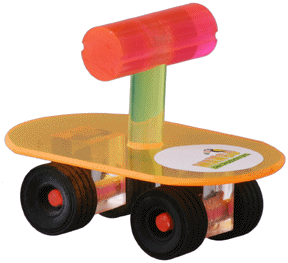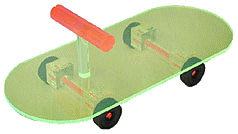 We've had several requests for more interactive toys ... so here's another one that you can use for training your FID (feathered kid).
The Mini Scooter is for the smaller bird that wants to make a statement. Acrylic with wooden road hugging wheels.
The Hot Rod Racer is for the mid sized bird that drives for fun. This acrylic bird scooter and bird prop will make heads turn. The Hot Rod Racer bird prop is balanced for safety, has safety axels and road hugging wooden wheels. Recommended for small to medium birds.
Item #: 72005
Mini Scooter

Size: Small
(3" x 4")

Price: $24.00

Item #: 72004
Hot Rod Racer

Size: Med
(6.5" x 3.5")

Price: $29.00