Crazy Box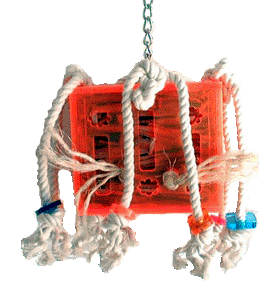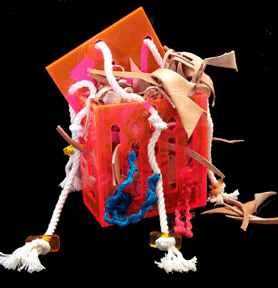 Acrylic box filled with vegetable leather pieces. Unknot the rope on the top and refill the box with leather or their special treats. Lots of fun to try to empty it with holes on each side of the acrylic box, great for recycling left over parts or use a foraging for fun toy!
(We have refills for these boxes available too!)
Medium is sized for Macaws, Cockatoos, Amazon, African Grey, Eclectus ... and larger birds that are not MEGA destructive!
Small is designed for Conures, Senegal, Quaker, Caiques ... and most small to mid-size parrots.
XSmall is designed for all the smaller beaks in your house!

As with all toys that have rope, sisal, fabric and curly laces, PLEASE be sure to
check the toy daily for frayed edges and keep it (and your parrot's nails) well trimmed.

Item #: 67004

Size: Med (6" W x 6.5" H x 3.5" D)

Price: $60.00

Item #: 67005

Size: Small (5" W x 4.25" H x 2.5" D)

Price: $35.25

Item #: 67006

Size: XSmall (3" W x 3" H x 2" D)

Price: $20.00