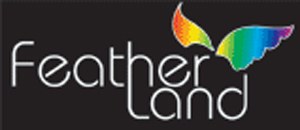 Grass Woven Slats
(2 sizes)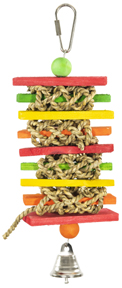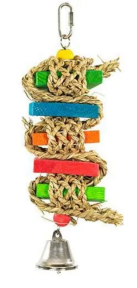 The small Grass Woven Slats has nine colorful, wooden slats separated by woven mats, with a colorful ball on top & bottom plus a bell for a ringing good time. The large Grass Woven Slats has thicker slats and a larger bell. One size is perfect for the feathered friend in your house! Both are hung from a nickel plated quick link for easy hanging, the Grass Woven Slats will quickly become a favorite for your smaller to mid-sized parrot!
Item #: 63238S

Size: Small (9.5" x 3.5")

Price: $10.50

Item #: 63238L

Size: Large (10" x× 3.5")

Price: $14.50
Note: As with all bells, if your FID tends to be mechanical, please remove the clapper before giving to your avian family!
As with all toys, please monitor your pets and make sure they don't actually consume non-edibles!