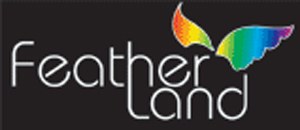 Macrame Chain Gang
Strung on nickle plated welded chain and topped with a nickel plated quick link for easy hanging. The Macrame Chain Gang toy is a simple rope chain loaded with leather strips, BPA-free plastic chains, and leather strips. This provides a variety of colors and textures, making this toy perfect for chewing, tugging, and preening. This toy is recommended for medium to larger birds like African greys and small cockatoos.
Item #: 63140
Size: Large (16" x 2.5" x× 2")
Price: $14.75
Note: As with all bells, if your FID tends to be mechanical, please remove the clapper before giving to your avian family!
As with all toys, please monitor your pets and make sure they don't actually consume non-edibles!