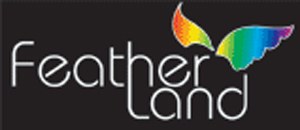 Slats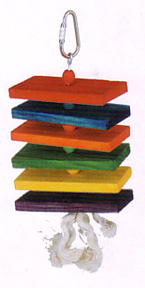 Slats is just that .... 6 slats of colorful, soft wood (3.5' x 1.5' x .5') separated by color matching round beads. Strung on a wire, topped with a nickel plated quick link on top for easy hanging and some fun supreme cotton on the bottom for preening delight. A great toy for the small birds in your life!
Item #: 63106
Size: Small (8" x 3.5")
Price: $6.00
Note: Each toy is individually handmade in the USA, colors, styles, beads and charms may vary from photograph.
As with all toys, please monitor your pets, keep their nails trimmed and make sure they don't actually consume non-edibles!