Giant Shapes Waterfall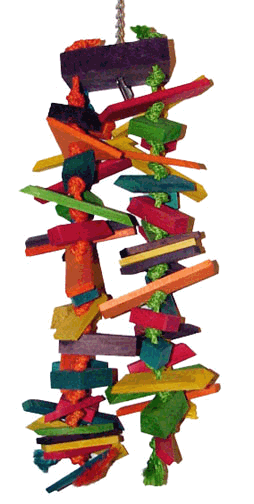 The colorful, wooden 5-1/2" square top holds four legs of colorful sisal that is hung with lots (14 pieces x 4 = 56 pieces ... WOW!) of colorful, geometrically shaped pieces of soft wood (like a waterfall of beak shredding fun). There's lots of chewing in this toy and it's perfect for a play stand since it approximately 30" long.

As with all toys that have rope, sisal, fabric and curly laces, please be certain to check the toy daily for frayed edges and keep it well trimmed.

Item #: 63053

Size: One Size (30" L x 8" W)

Price: $31.25