Cotton Wreath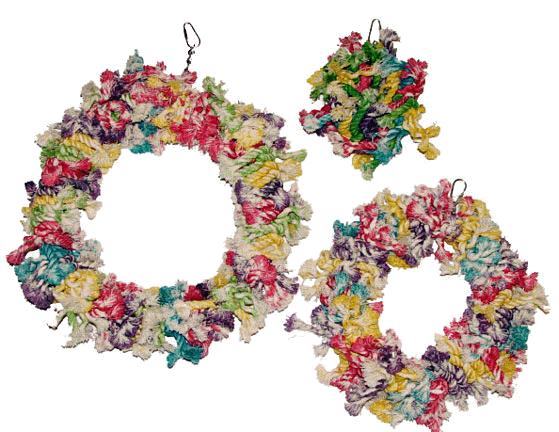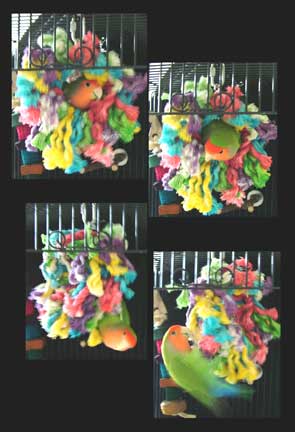 A preening delight for those parrots who just love to nuzzle, beak and chew! This is made of brightly colored (non-toxic) 100% cotton rope and hung with welded chain and a quick link. Check out Oliver, peach faced love bird hanging out on the small cotton wreath. He loved his snuggle ring so his parront, DeAnn wanted to find one to put into his sleeping cage and voila ... this is a winner but Oliver appears to be too busy playing to be sleeping.

As with all toys that have rope, sisal, fabric and curly laces, PLEASE be sure to
check the toy daily for frayed edges and keep it (and your parrot's nails) well trimmed.

Item #: 63028

Size: Large (12" Diameter)

Price: $31.25

Item #: 63029

Size: Medium (8" Diameter)

Price: $25.00

Item #: 63030

Size: Small (3" Diameter)

Price: $11.25