Disco Balsa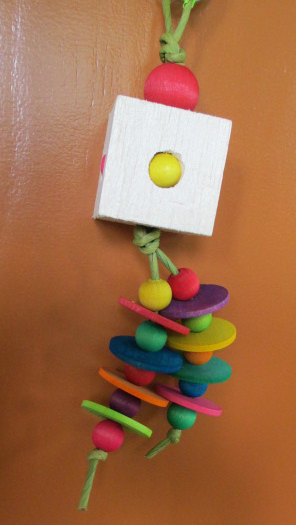 The Disco Balsa is strung on paper rope, has a larger pine ball on top of the cube of balsa which has wooden beads in all four sides. There are a couple of legs hanging with smaller wooden pine balls and disks. Great toy for the mid to smaller beaks in your life that love balsa. With the addition of some of the harder pine wood, it will be a longer lasting balsa toy.
Item #: 53102
Size: One Size (10" x 2" x 2")
Price: $13.50
As with all toys, please monitor your pets and make sure they don't actually consume non-edibles!
If your FID tends to be mechanical, please remove the clapper before giving to your avian family!