ParroTRAPS or Stuff It!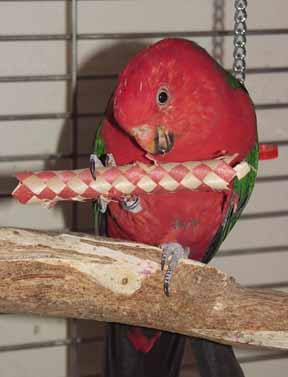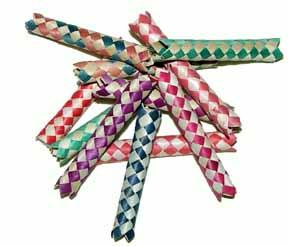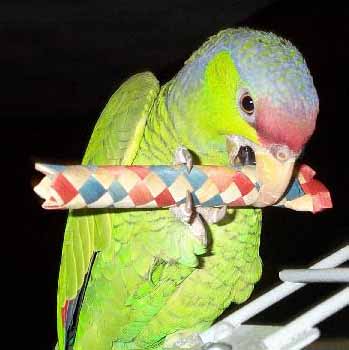 These are great foot toys, the paper "finger trap" outside offers lots of ridges and points for tongue teasing entertainment and the inside has another treasure, a wooden clothespin for more chewing delight (just ask SAM!).

Also available without clothespin and try adding nuts or put onto older toys to give them a new look.
Be creative, take a few ParroTraps and shove through the center of a Star Ring for a foot toy with more texture and chewing delight!
Stuff It
ParroTrap

2.5" Mini Star Ring

Item #: 78021

Size: clothespin ctr

Price: $.70

Item #: 50028

Size: no clothespin

Price: $1.00 (5) or $25.00 (144)

Item #: 78604

Size: 2.5"

Price: $1.20