Smiley Stix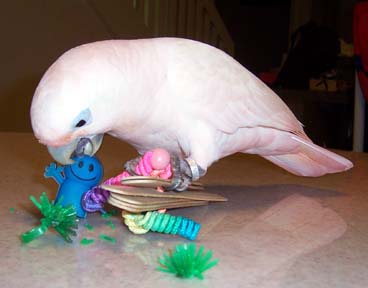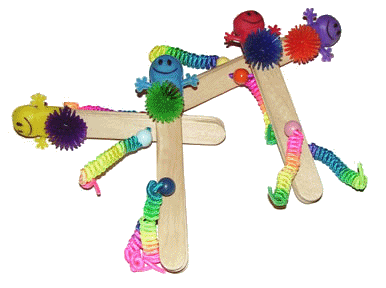 There's a brightly colored smiley face on top of several extra large ParroPops (craft) Sticks, wrapped together with a parrot loving favorite, the ParroPine Ring. The large sticks have been drilled and a ParroLace (curly lace) threaded through with a couple of wooden beads to hold it all together. Whew!! This is certain to put a smile on your parrot's beak.
As you can tell from Goffins Cockatoo, Grommet, every part of this toy offers beak pleasing fun!
Item #: 50012
Size: Pair (8" L x 1-1/2" D)
Price: $2.00

As with any toy, please watch to make certain your parrot does NOT actually consume NON edibles!