Balsa Bites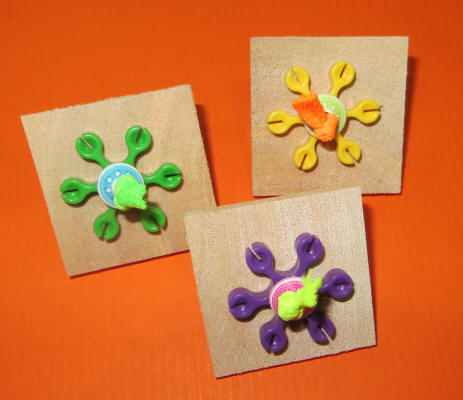 Our birds can't get enough balsa ... so if you're parrot is balsa crazy ... try Balsa Bites. These are 2" x 2" x 1/4" balsa slice with a fun plastic star held in place with our bright, colorful neon laces and a fun bicone UFO bead on both sides. Our parrots like these and they're great to give them when you're on the phone and they want to compete with your conversation.
Item #: 32142
Size: One Size (approx 2" long x 1.5" thick)
Price: $3.50/2
Note: Each toy is individually handmade in the USA, colors, styles, beads and charms may vary from photograph.
As with all toys, please monitor your pets and make sure they don't actually consume non-edibles!