Stacked Turtles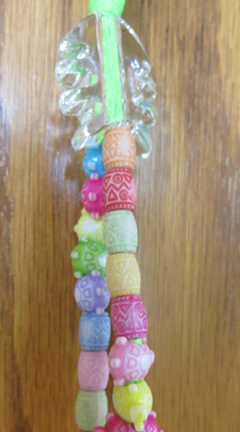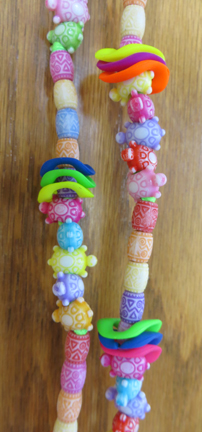 Stacked Turtles is lots of smaller beads that starts with a Something Fishy bead on top! The legs alternate fun, texture filled, Turtle Beads and Craft Barrel Beads ... knots hidden under the turtles. Wonky Ring, Jr. are layered in a couple places on both legs with the signature "B" buttons to finish off each leg.
Stacked Turtles is sized for the smaller to mid sized beaks in your house. The Turtle Beads are a bit easier to pop but more durable than most pony type beads. Lots of motion and texture in this fun beak pleasing toy!
Item #: 32111
Size: One Size (14" x 3.5")
Price: $9.25
Note: Each toy is individually handmade in the USA, colors, styles, beads and charms may vary from photograph.
As with all toys, please monitor your pets, keep their nails trimmed and make sure they don't actually consume non-edibles!