Goodie Box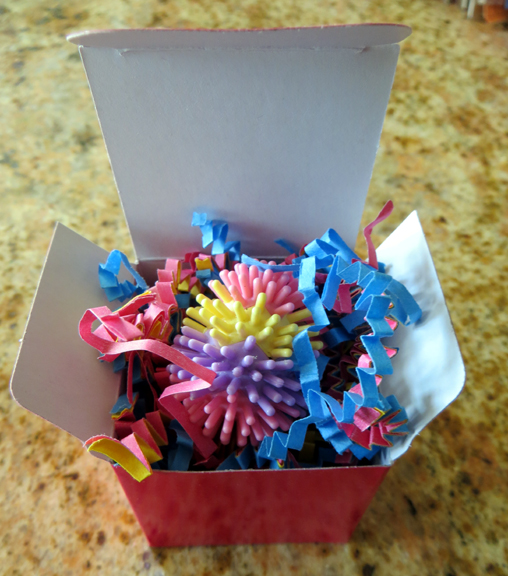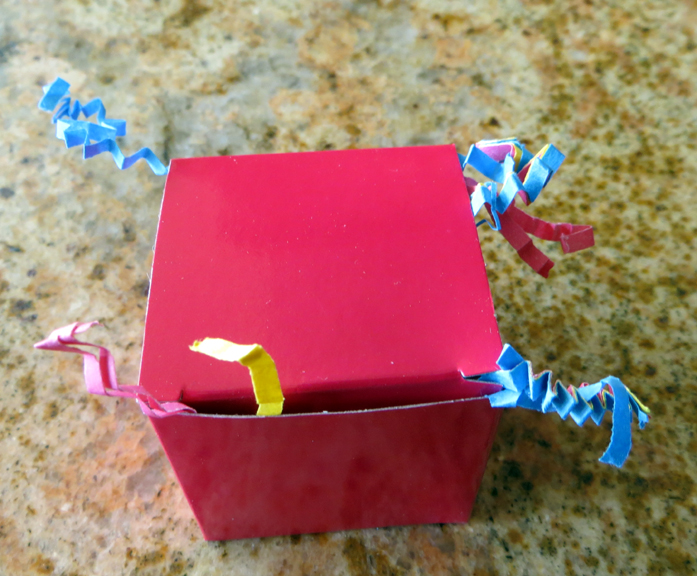 We're putting together these colorful, 2" square boxes (assorted colors), filled with shredded paper and a hidden surprise inside. Shown is the box stuffed full with shredded crinkle paper and a fun, chewable porcupine parro-egg surprise! Also available with a cheerful leprechaun, neon monkey, or Valentine heart inside! A fun foot toy for the bigger beaks in your house ... be sure to put a few of your own special goodies inside (whole nuts, pellets, etc.) to encourage foraging!

Note: If you want just the box, choose the "empty" option (empty box is "only" $.25)!
Item #: 32085
Size: 1 Size (2" x 2" x 2")
Price: $1.50
Note: Each toy is individually handmade in the USA, colors, styles, beads and charms may vary from photograph.
As with all toys, please monitor your pets and make sure they don't actually consume non-edibles!