Beads Balsa & Bling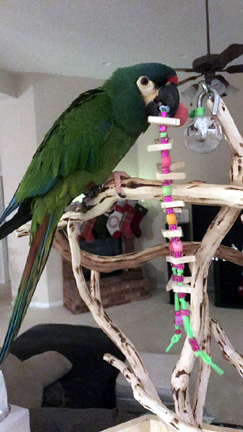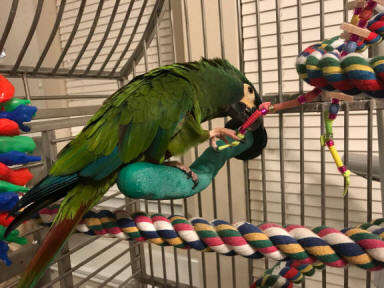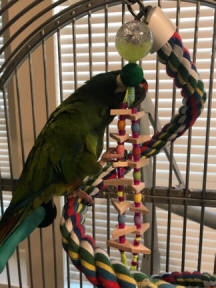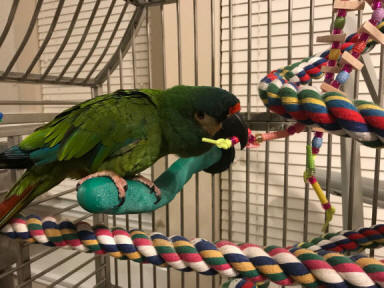 Our parrots love beaded toys and they love balsa! So we teamed the two together with some interesting shapes and textures and created the Beads Balsa & Bling toy! This Beads Balsa & Bling is strung on a neon shoelace (simple loop on top so you can use your own quick links and keeps the cost down) topped with a colorful 1" wooden ball on top, featuring some triangle shaped balsa slices, separated by some fancy beads and a hidden knot under the barrel beads (makes it much more challenging for your feathered family). This is an exclusive, Busy Beaks toy!
Amy and Josh's Illiger macaws, the brothers Mac & Larry, love beads and obviously are enjoying the balsa too!! Larry (above) is demonstrating that every bit of the Beads Balsa & Bling toy are worth investigating ... proving it to be a tongue teasing fun toy! Handsome, happy boys!!
Item #: 32075
Size: 1 Size (13" L x 2.5")
Price: $8.75
Note: Each toy is individually handmade in the USA, colors, styles, beads and charms may vary from photograph.
As with all toys, please monitor your pets and make sure they don't actually consume non-edibles!