Forage Cups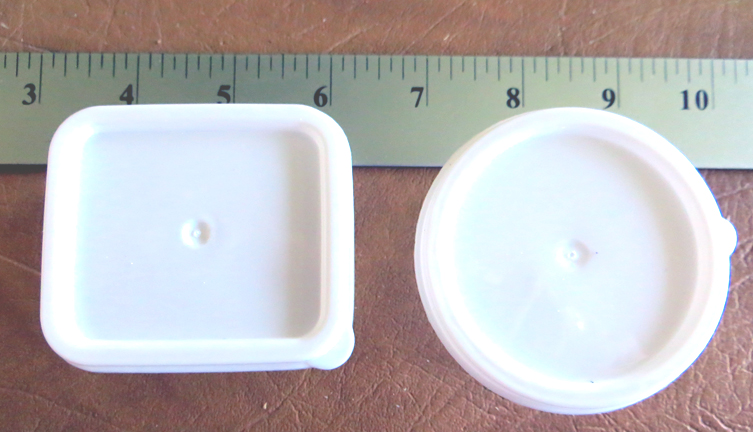 These are plain, plastic cups with lids. We drill them and use them as foraging cups. We offer them plain or drilled (bottom only).
NOTE: If you'd like the top to be drilled as well as well as the bottom, please notate that in special instructions. You will get 2 of each shape (4 total).
If you prefer just one shape, please notate in special instructions and we will try to accommodate you.

We love when customers share their ideas with us. One customer called these "Birdie Tupperware" because she uses them as "water dishes" when she's traveling. Another person said he uses them as daily food containers for his bird sitter. He makes one up for each bird (am and pm) and marks them so all his sitter has to do is dish out the premeasured portions.
Item #: 32035U

Size: One Size (two shapes, round and rectangular) undrilled

Price: $1.00/4

Item #: 32035D

Size: One Size (two shapes, round and rectangular) drilled

Price: $1.25/4
Note: Each toy is individually handmade in the USA, colors, styles, beads and charms may vary from photograph.
As with all toys, please monitor your pets and make sure they don't actually consume non-edibles!