Grape Buttons
(Assorted Colors)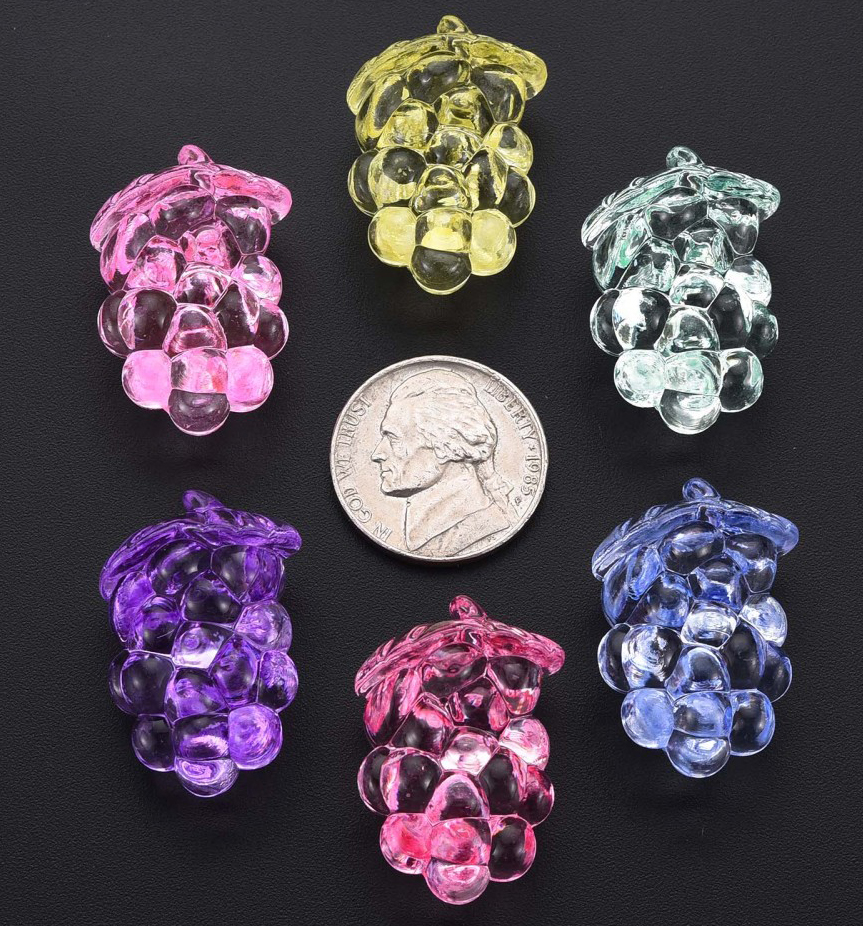 An assortment of colors in this fun, fun, fun transparent colorful Grape button The hole is on the back similar to a button so you can use this on shoelaces, wires, leather lacing, etc. These are chunky, sturdy buttong that are sure to be a challenge for your Busy Beaks!
(Click here for the size comparison chart)

Item #: 31216
Size: 29 x 19.5 x 14mm, Hole: 3.5mm
Almost 1.25"
Price: $3.25/38 grams
(10 pcs)