Fancy Round Bead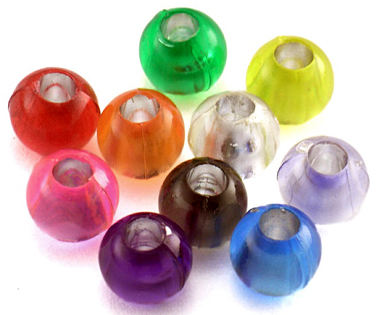 This is a sturdy, petite, smaller bead with a nice size hole so works on skewers, neon shoelaces, paper rope, leather, leather lacing, sisal, cotton, paulie rope, etc.. It is a very shiny bead and attracts our parrot's attention!
(Click here for the size comparison chart)
Item #: 31112
Size: 8mm in diameter, hole: 3.5mm
About 1/3"
Price: $2.25/20gr
approx 100 pieces