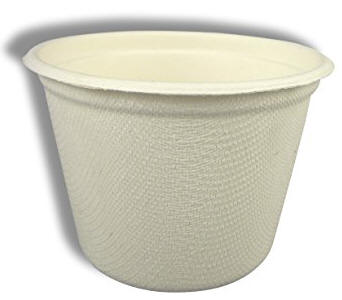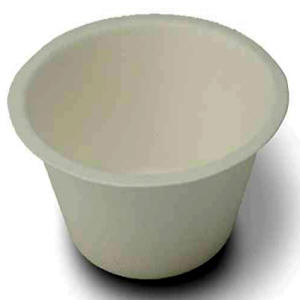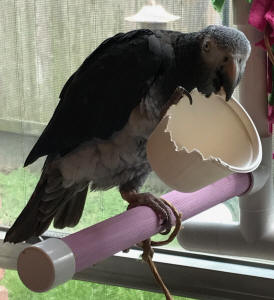 These fun cardboard-like cups are made of sugarcane fiber! They are perfect to incorporate into a toy or give to your parrot as a snack cup. You can easily punch a hole in it with a Philips head screwdriver or any sharp, pointy tool. Crush the top (hiding a treasure inside like a walnut piece or almond) to make a very quick and easy foraging toy. A definite, must have for your toy making box! Perfect for most size birds.
Note: African Grey, Yankee Doodle, has given his approval on the snack cups (he has a medium in his talons) ... obviously a fun foot toy!
As we use this for developing new toys ... we'll post pictures to give you some ideas. Please send us YOUR ideas so we can share with others!
Check out the Souffle Foragers & Snack Trays too!
Item #: 12275S

Size: Small (2.25" x 1.25")

Price: $4.00/10 or $17.50/50

Item #: 12275M

Size: Med (3" x 2")

Price: $4.50/10 or $20.00/50

Item #: 12275L

Size: Lg (4" x 2")

Price: $5.50/10 or $25.00/50