Snuggle Ring
(2 sizes)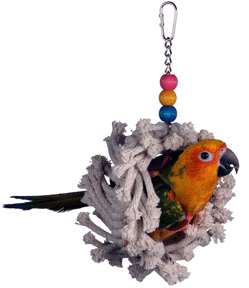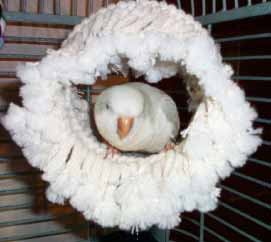 This 6" diameter "snuggle ring" is perfect for those birds who love to hide, play, chew and just swing around! (Note: the Quaker on the right is blind and adores his snuggle ring! That's for sharing, Kathy!)
This was such a hit, that we now have it in two larger sizes! The 10" diameter and 14" diameter sizes are great for all mid to larger sized parrots!

As with all toys that have rope, sisal, fabric and curly laces, PLEASE be sure to
check the toy daily for frayed edges and keep it (and your parrot's nails) well trimmed.

Item #:63061

Size: Medium (10" diameter)

Price: $23.75

Item #:63062

Size: Large (14" diameter)

Price: $26.75