Clown Rattle
(Foot Toy or Hanging)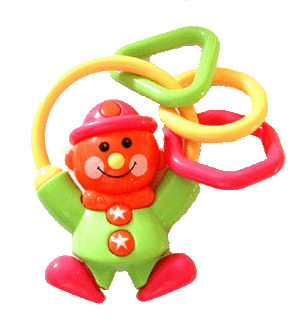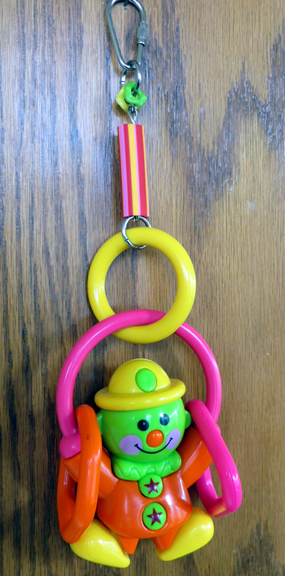 What fun! A cheerful clown rattle with three different shaped rings to grab, shake and enjoy. All plastic and lots of fun. Your choice ... great toy for those foot toy loving FIDs in your house or hanging for the smaller beaks that can't hold the clown! The hanging version has all bird safe nickel plated hardware ("O" links and welded chain) covered by a fun, colorful rubber tube, topped with a couple ruffled beads and topped with a nickel plated pear shaped quick link for easy hanging.
Item #: 50047

Size: One Size (4-1/2" L x 2" D)

Price: $3.00

Item #: 50047H

Size: One Size (10" L x 2" D)

Price: $4.75
Note: Each toy is individually handmade in the USA, colors, styles, beads and charms may vary from photograph.
As with all toys, please monitor your pets and make sure they don't actually consume non-edibles!