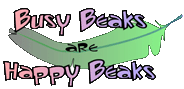 Foot Fetish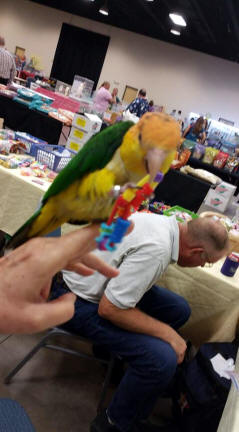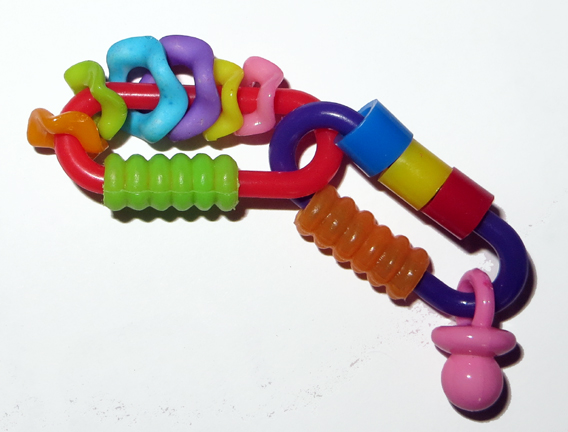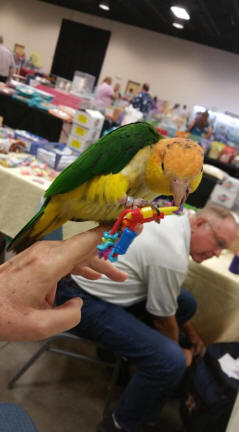 It comes as no surprise that our parrots love beads and foot toys, so we keep making more! Caiques seem to really enjoy this foot toy! We had the privilege of "bird sitting" Miss Molly's Caique, Wicket, ... and she had the best time with this toy. The Foot Fetish entertained her for quite awhile (or should I say, she entertained herself?!?). The Foot Fetish has two intertwined "c" links, one side filled with two different sizes of ruffled beads (petite and ruffled jr) and the other has a bright, pacifier bead along with some plastic beads ... the opening is also covered with a "ridged" plastic straw. You may want to add this toy to your toy box, if your parrot is a foot toy aficionado!

Item #: 32097
Size: 1 Size (3.25" L x .75")
Price: $1.25
Note: Each toy is individually handmade in the USA, colors, styles, beads and charms may vary from photograph.
As with all toys, please monitor your pets and make sure they don't actually consume non-edibles!