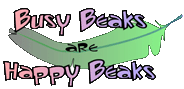 Liberty Ringading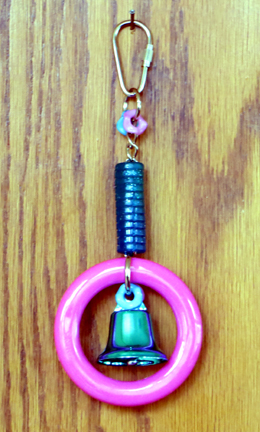 An inexpensive, long lasting toy for your parrot's entertainment. The Liberty Ringading is hung from nickel plated welded chain (which has a fun rubber tube over the top for added texture) with a nickel plated pear shape quick link on top for easy hanging. There is a 2.5" plastic ring on the bottom with a colorful, aluminum 32mm Liberty Bell for ringading good time! Good choice for the smaller to mid sized beaks in your family.
Item #: 32021
Size: 1 Size (7" L x 2.5" W)
Price: $3.75
Note: As with all bells, if your FID tends to be mechanical, please remove the clapper before giving to your avian family!
Each toy is individually handmade in the USA, colors, styles, beads and charms may vary from photograph.
As with all toys, please monitor your pets and make sure they don't actually consume non-edibles!