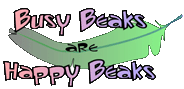 Wiggle It!
(2 sizes)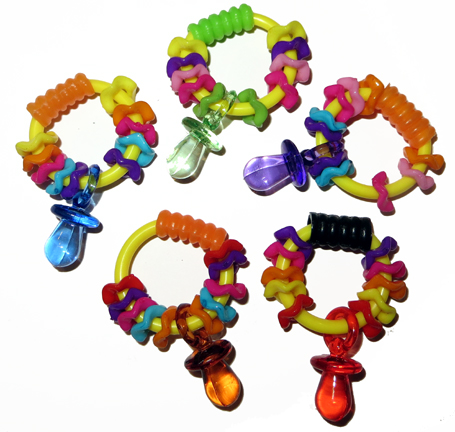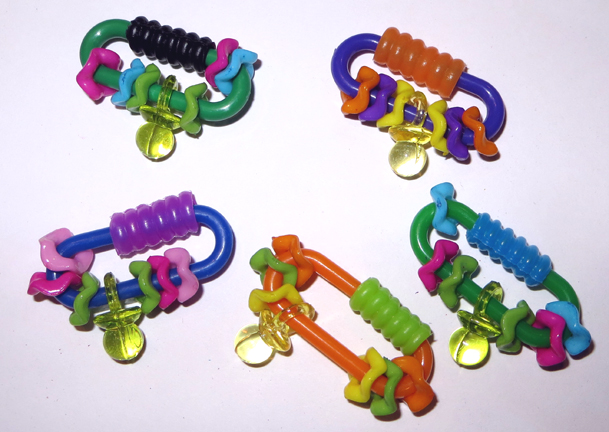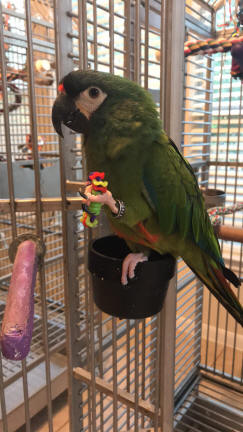 Foot toys, foot toys ... our birds love foot toys! The Wiggle It (above left) is a 1.25" diameter plastic ring with ruffled beads, a chunky pacifier and a plastic tube holding it together. The Wiggle It, Jr. (above right) is very similar but designed for the smaller beaks, it is approximately 1.5" length x .75" width, it has ruffled beads and a smaller pacifier bead with plastic tube to hold it together. Either one you choose, Wiggle It!! Illiger Macaw, Mac (pictured above right) is enjoying his Wiggle It, Jr.!
Item #: 32014

Size: 1 Size (1.25" diameter ring - with pacifier is about 2")

Price: $2.50/2

Item #: 32015 (Junior)

Size: 1 Size (1.5" L x 1" W including pacifier)

Price: $2.75/3
Each toy is individually handmade in the USA, colors, styles, beads and charms may vary from photograph.
As with all toys, please monitor your pets and make sure they don't actually consume non-edibles!