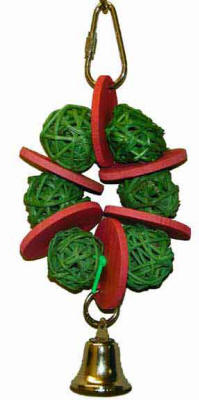 The very popular mini munch balls, colored for the season and separated with brightly colored red wooden disks! A sure delight for your smaller FIDs regardless of the season! (Check out the Vine Ball Candy Cane too!)
Note: Discontinued by Manufacturer ... when they're gone, they're gone!
Item #: 78751

Size: One Size (3" x 6")

Price: $9.00
Now: $7.20
Note: As with all bells, if your FID tends to be mechanical, please remove the clapper before giving to your avian family!