Cup Cakes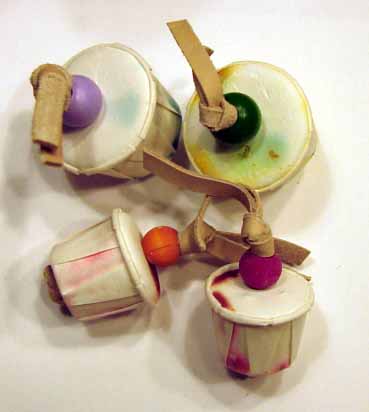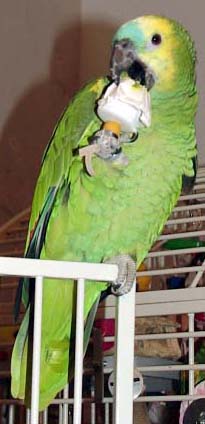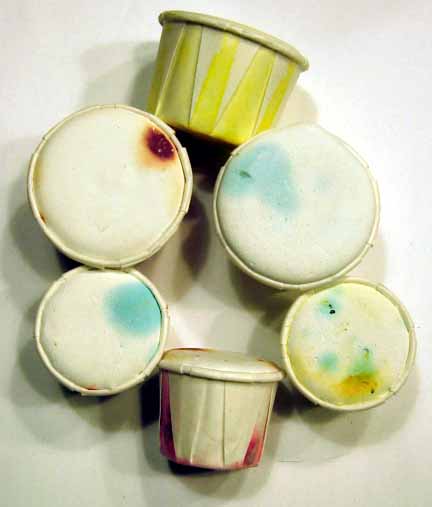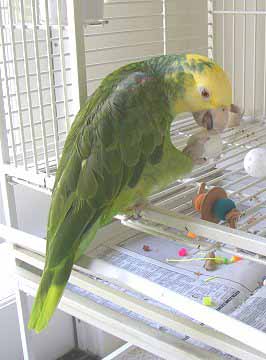 These "cup cakes" are just what your FID needs, fun, shredable and good for them too! BFA, Lucy Anne is working on the paper first with leather & bead! What a combination! You can choose with or without the leather strip & wooden bead. Make sure you serve your cup cakes WITH the paper because the wrapper is part of the fun! Zachary, pictured above right, is working on his cup cake paper with a concho ball.

Drill Cup Cakes to hang on existing toys for added interest, another inexpensive way to recycle pre-loved toys!
1 oz Cup Cake

1 oz Cup Cake w/ Lthr

Item #:70023

Size: 1 oz

Price: $1.25

Item #:70024

Size: 1 oz w/Leather

Price: $1.75
Mineral blocks are a great way for your FID to get extra vitamins and minerals! Human grade calcium and 35 minerals/ vitamins, hand mixed in dry form before adding liquid (98% calcium, 2% vitamins & minerals) . Tested in Arizona for over 18 months and certified by avian veterinarian Dr. Stoddard of Animal and Bird Hospital. Perfect for your feathered companion!