Feathered Phonics, Volume 8
The Easy Way to Teach Your Bird to Speak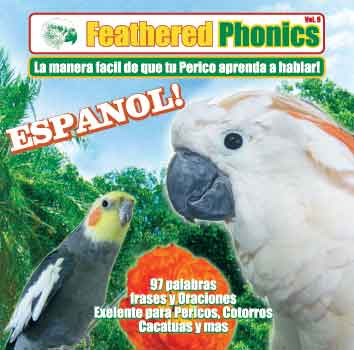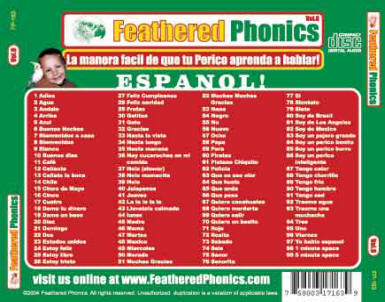 Now we offer the wonderful Feathered Phonics in Spanish! Yes another wonderful option for your FIDs continuing education!
*** FREE SHIPPING (in the Continental U.S.)! ***
Feathered Phonics 8
Item #: 61008
Price: $12.95
Now: $9.06
PLEASE REMEMBER COPYRIGHT© LAW DICTATES THAT WE CAN NOT TAKE BACK OPENED CDs, ONCE YOU HAVE OPENED THEM, THEY BELONG TO YOU! WE WILL REPLACE DEFECTIVE CDS WITH SAME MERCHANDISE ONLY (AND IT WILL BE OPENED, TESTED AND RETURNED TO YOU)!