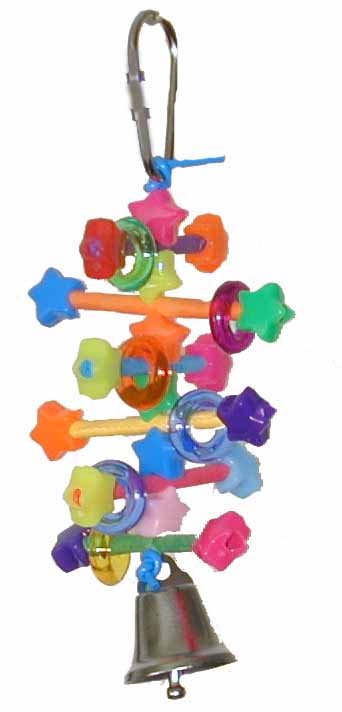 Another adorable toy for those little tweets in your home! Paper sticks with small beads and rings.
Note: Discontinued by Manufacturer ... when they're gone, they're gone!
Item #: 78627
Size: One Size (2.5" x 6")
Price: $6.75
Now: $5.40
Note: As with all bells, if your FID tends to be mechanical, please remove the clapper before giving to your avian family!