Tilt-A-Whirl
(Discontinued by Manufacturer)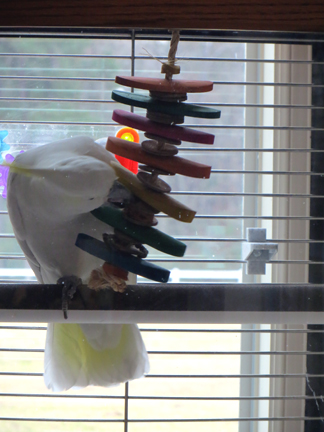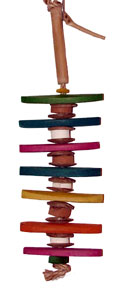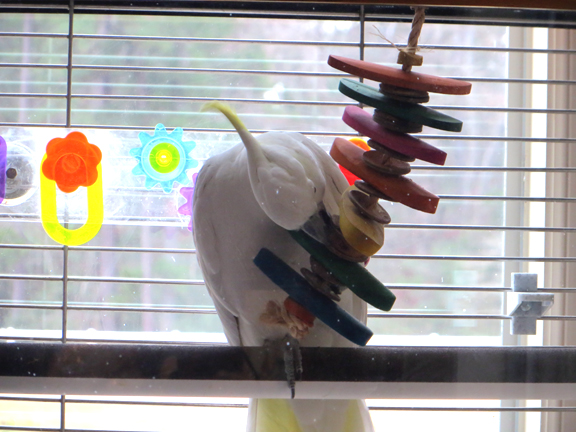 Our cockatoos love the original tilt a whirls and now it's available in color! If your parrot loves to shred their toys, bamboo is a great treat! Sandwiched between the oval bamboo shapes that spin and turn are colorful coconut discs, pieces of coconut husk and cuttlebone for nutritional chewing too! Handmade sisal type coconut fiber rope in the center and a great bamboo hanger on top! A great toy now with colorful bamboo slats! Our Greater Sulfer Crested Cockatoo, Sydney, loves to go for the "sandwiched" pieces first and then he shreds the bamboo. One of his favorites!!
Please remember that all Planet Pleasures toys are handmade so it's normal for the sizes vary a bit.
Item #: 77026C

Size: Large (17" L x 5-3/4" W)

Price: $18.00
Now: $13.50