Bitty Britches
(Limited Availability)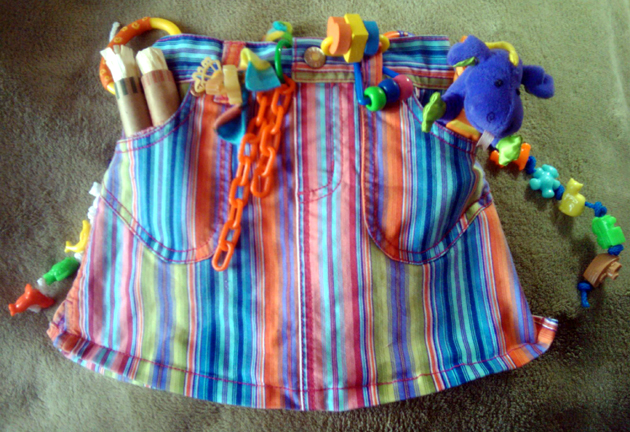 These are similar to the Birdie Britches only no bib portion! Totally adorable for the bigger beaks in your life! Reclaimed (washed, clean and no fabric softener) infant skirts or shorts which have been dressed up for your parrot. Every pocket has a goodie, plastic hooks on top for easy hanging in your cage or on a playstand. We suggest this toy be used with supervision! There are a zillion plus one things you can hide to encourage your parrots foraging activity (whole nuts, leftover wooden parts, foot toys, etc.)! NOTE: Colors, materials and styles will vary as each one is put together individually.
If you love these ... check out the Birdie Britches!
As with all toys that have rope, sisal, fabric and curly laces, PLEASE be sure to
check the toy daily for frayed edges and keep it (and your parrot's nails) well trimmed.
Item #: 72071
Size: Assorted
Price: $21.75
Now: $15.22