Quad Pod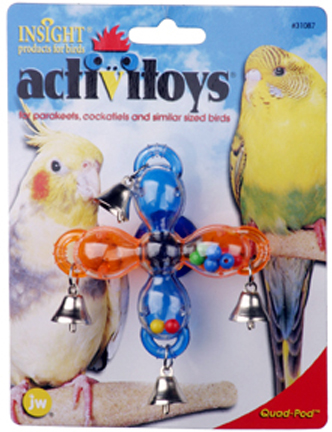 It rotates, it rattles, it has bells, it's the Quad Pod. Your cockatiels, parakeet and like sized birds will love the Quad Pod.
Item #: 72064
Size: One Size (4.5" x 3.5")
Price: $5.25
Note: As with all bells, if your FID tends to be mechanical, please remove the clapper before giving to your avian family!