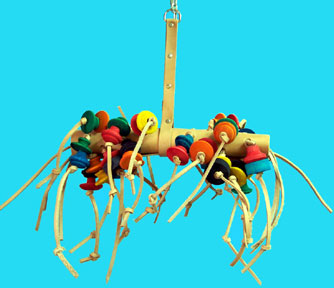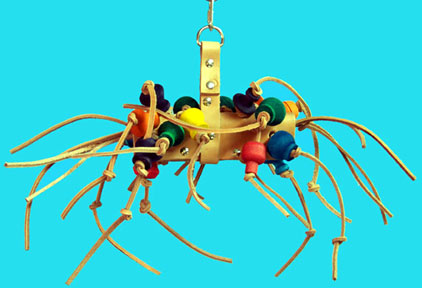 Is your parrot crazy for leather? Then this is the perfect toy! The Porcupine looks like a big leather roll (good for perching) with many vegetable leather strips, a big piece of leather for the middle, and various, colorful wooden parts. For more fun hide a special treat inside the leather roll (side opening) for some foraging fun! They will LOVE it! FDA approved, nontoxic dye. This is an excellent choice for feather pickers, lots to do, lots to chew, lots of fun!
Item #: 67046

Size: Lg (18" x 18")

Price: $38.75
Now: $31.00

Item #: 67048

Size: Small (7" x 7")

Price: $19.75
Now: $15.80

As with all toys that have rope, sisal, fabric and curly laces, PLEASE be sure to
check the toy daily for frayed edges and keep it (and your parrot's nails) well trimmed.